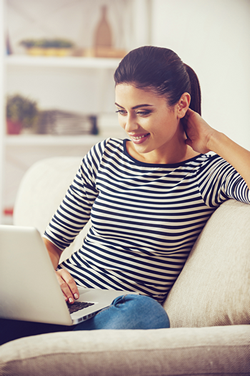 Women and Online Dating: 6 Tips in Finding Mr. Right and Not Mr. Wrong
For women, the days of finding Mr. Right at traditional places like work, at church, or even in a bar have gradually been replaced with online dating services that have exploded in membership within the last decade. The #1 rated dating service Zoosk now reports it has a cadre of 35 million singles in its database who send over 3 million messages daily to their prospective match. And that's just one online dating service!
Services such as Zoosk, Match, eHarmony and others are replete with success stories of subscribers who have found the "perfect match." You may even know someone who found his or her "soul mate" online and gone on to live happily ever after. But then, there are the horror stories that online dating services never want to talk about and pray never happen. Recently, Ingrid Lyne, a beautiful young divorced mother of three children in the Seattle area was brutally murdered, and her body dismembered, allegedly by a man she met on an unnamed online dating site. It is too early to know all the facts of this horrific tragedy, but one thing is for sure – incidents such as this prompt us to pause and think twice about the dangers we can sometimes encounter in meeting persons online.
Oftentimes, numerous legitimate online dating users are interspersed with criminals who seek to victimize women, and con artists who are eager to capitalize on an opportunity to scam victims out of cash and personal information. Even with background investigations conducted by online dating services, in one particular case, it was discovered that 8 out of 10 men had lied about their identities and bona fides on their online dating profiles.
Ladies, if you feel more comfortable choosing online dating as a means to find Mr. Right, please be aware of these 6 significant warning signs or red flags: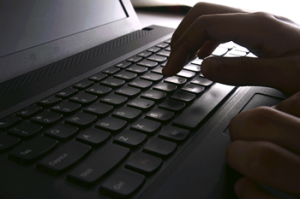 1. His availability is limited. In this case, the person is available only during certain times of the day, or certain days of the week for online conversation or calls. Be concerned if he can't arrange his schedule or find the time to meet you. Another reason might be he is always away, working overtime or dealing with personal issues and cannot meet up with you. Consider this could very well be a married person who is only seeking to meet women for sex or other nefarious means. In this case, my advice – Move on!
2. He offers limited or conflicting information. Here the online dater will not give his full name or phone number. If he refuses, there is something wrong. He perhaps again has something to hide like a criminal history, is being pursued by law enforcement authorities or bill collectors, or he is possibly married or in another relationship. Either way, he is not being honest with you. Move on!
3. He sounds too good to be true. Remember: If he sounds too good to be true, he probably is. Someone who is desperate to gain your online trust will go to extremes and tell you absolutely anything to get you to give in and meet them. As in friendships, relationships take time to build and with that comes eventual trust. If your relationship has not reached the "trust stage" and you feel pressured to meet – Move on!
4. He talks about money. Watch out for scammers who ask for financial help to purchase transportation in order to have your first offline meeting. This is a big red flag that the person does not have a job. There are actual reports of homeless persons who use library computers to go online and subscribe to free dating services. If a potential date asks for money, report that person to the online dating community. Again, Move on!
5. He wants to move too quickly. Whirlwind romances might sound romantic, but they pose a threat to your financial and personal security when it comes to online dating. Be wary of potential companions ready to sweep you off your feet and profess their undying love after just a few online conversations. Also be cautious of those who quickly want to take conversations to an email or messaging service outside the online dating site. They could be hoping to have nefarious discussions in emails they believe will be untraceable. Don't fall for this trap. Move on!
6). He avoids video chat. If you've ever been on a blind date, you will understand how surprising it can be, both good and/or bad, when your date arrives. None of us like the bad surprises. With online dating, this problem can be easily solved. If your online connection refuses to Skype, FaceTime, or use other means of video chat that would allow you to see his face and chat at the same time, stop right there. Move on!
If you follow these steps you will improve your chances of remaining safe and secure when participating in online dating.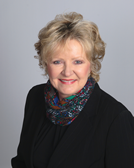 Kathy Leodler is a retired FBI Special Agent and CEO, Rampart Group. She has written numerous articles on personal security and is an occasional guest consultant on KIRO-TV, a local Seattle news channel. See Kathy's interview on KIRO-TV Noon News Video: Security Expert says 'Trust Your Gut' with Online Dating.
For more information check out our Rampart Group article on personal security.